An Australian sustainbable farmhouse perched on 120 acres amongst the hills of the Byron hinterland, lies 'The Range' a sister property of 'The Farm' owned by Tom and Emma Lane. The farmhouse is Spanish inspired, offering unique accommodation and location hire. We completed this roofing project for Fourty Four Constructions last year and the results are impressive.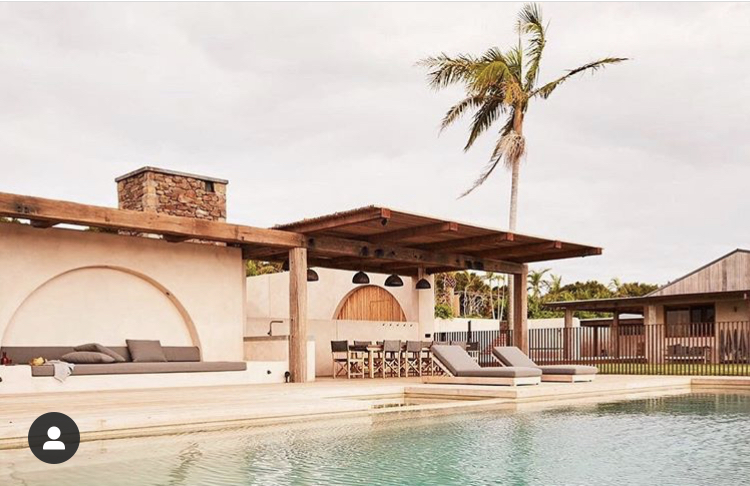 The property features in Vogue Living's latest issue, highlighting sustainable, smart, building design principles that stand the test of time. The Range, which was completely renovated from the existing farmhouse, has been designed with conscious – ensuring natural materials, used where possible. The timber ceiling is made from large old beams from a bridge in Goulbourn in southern NSW. Minimal paint was used and instead, cement rendering was used on many of the surfaces of the original farmhouse.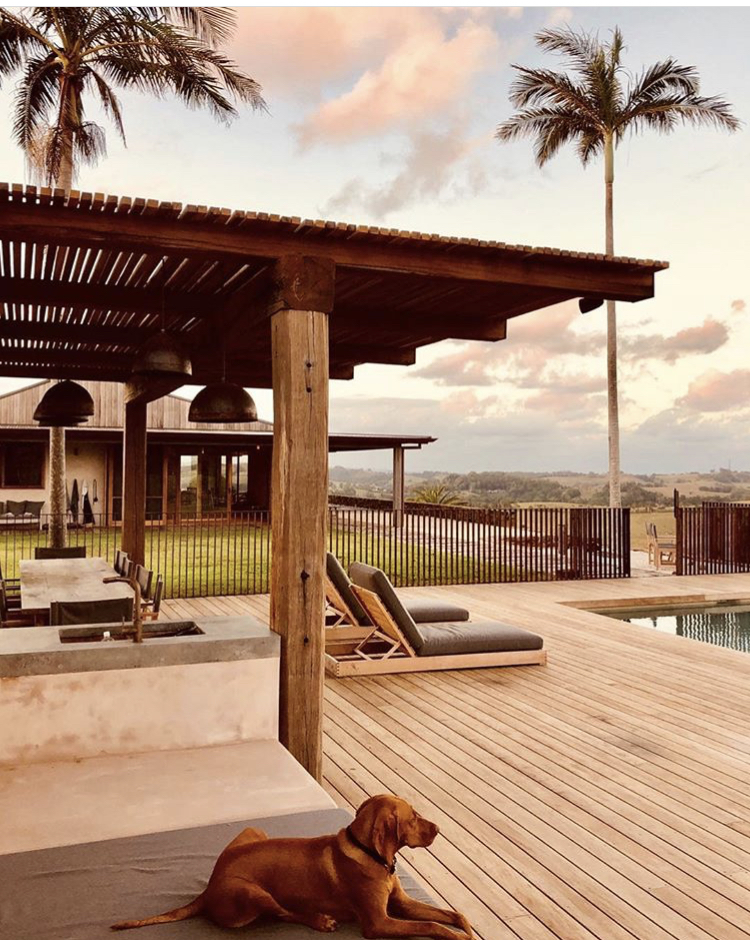 The rock walls around The Range, as well as internal feature walls, were built using foraged rocks originally cleared from the land. These rocks are thought to be approximately 45 millions years old from the Tweed Volcano!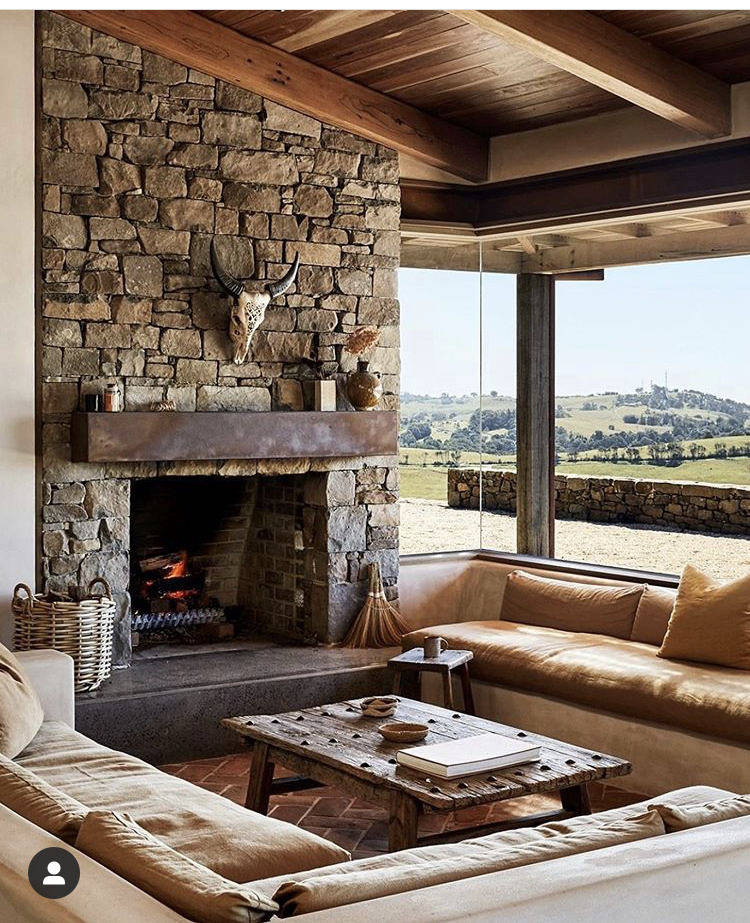 Tom and Emma have also committed to regenerating the property by planting 50,000 native trees. They will have 5 rainforests that will blossom gradually over the next 10 years.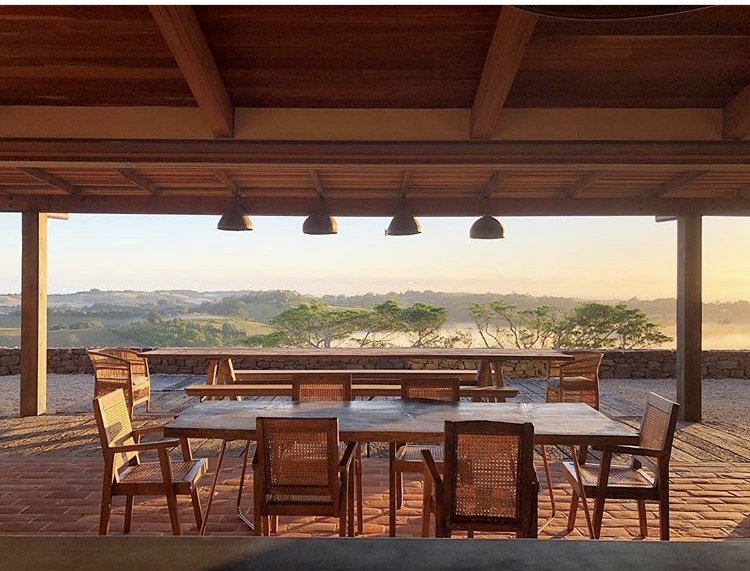 DFJ architects brought this collective vision to life, birthed by a love of Spanish architecture. Jake from Fourty Four constructions ensured that the build was met with exceptional finishes at every turn, while the Skilled Roofing Team managed and completed the all important roof elements.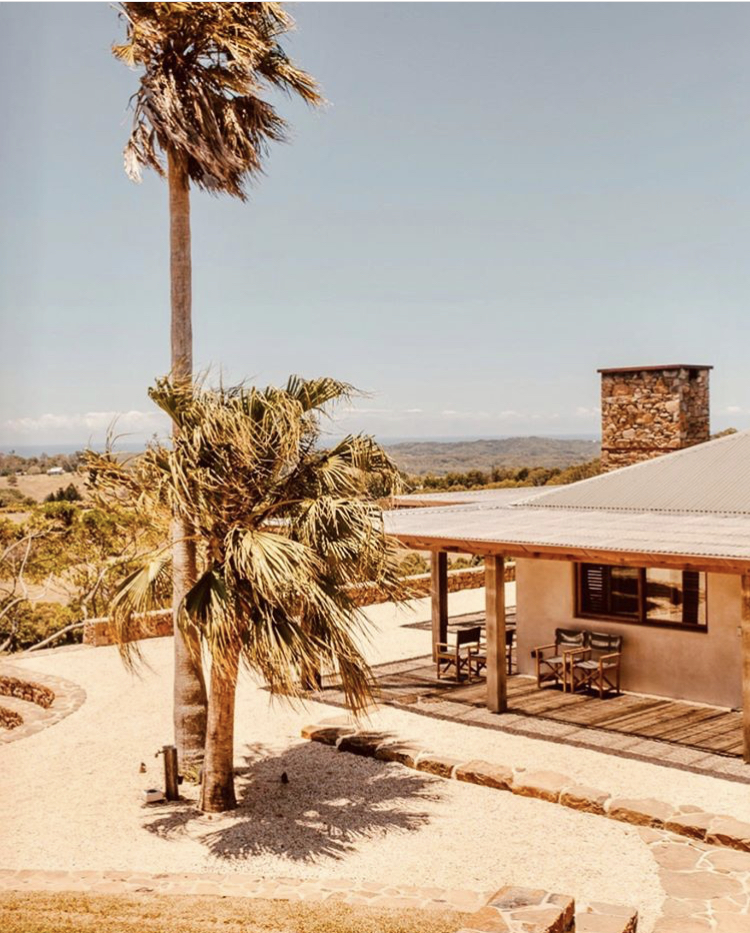 Just one of our Byron Bay metal roofing projects from last year, with more exciting 2020 projects underway. Need help with your next roofing project? Get in touch.