New Replacement
Northern NSW and Gold Coast
Do you want to change the look of your roof? Is your roof leaking or is it too old to restore? We can help.
Our roofing team has over 15 years' experience replacing roofs in Sydney, the Gold Coast and Northern NSW. We can remove your old tile or metal roof and replace it with a high quality COLOROND® Steel roof.
There are a number of different steel roof styles available for you to choose from. From the ever popular corrugated iron style to the modern and stylish steel clad profile to the more traditional and colonial looking curving corrugated style. We can work with you to review the different style options, colours and what will work best for your roof replacement.
We have seen new roofs that were so poorly built they had to be later fixed at great expense. Click here to view some images of poor workmanship, so you know what to look out for.
BEFORE: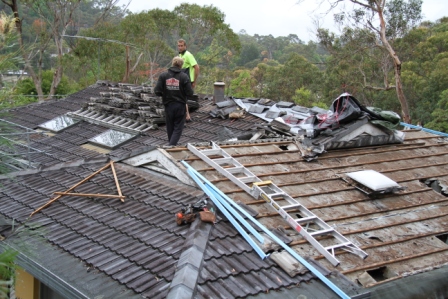 AFTER: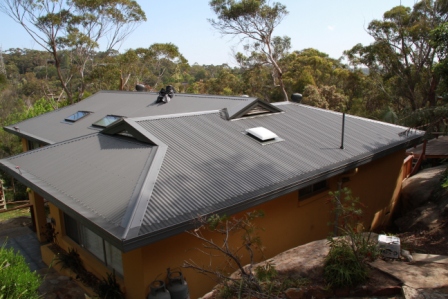 Click on the below images to enlarge:
Click Here to organise your replacement roof onsite quote.

QUOTE

Click here to view the full residential, commercial & industrial COLORBOND® range of colours.
Click here to use the COLORBOND® online visualiser.