Recently delivered by the Skilled Roofing team – A Lysaght ENSEAM® cladding install which brought a stand out finish to this project for Murphy Homes. Established in 1975, Murphy Homes has been designing and building homes for families throughout Queensland and New South Wales for over 40 years.
Broad flat pans and a lower, yet substantial rib combine to form yet another distinct visual dynamic in LYSAGHT ENSEAM® cladding. While possessing clean striking good looks, this profile also has an easy style that makes it a very versatile cladding solution for contemporary architectural designs.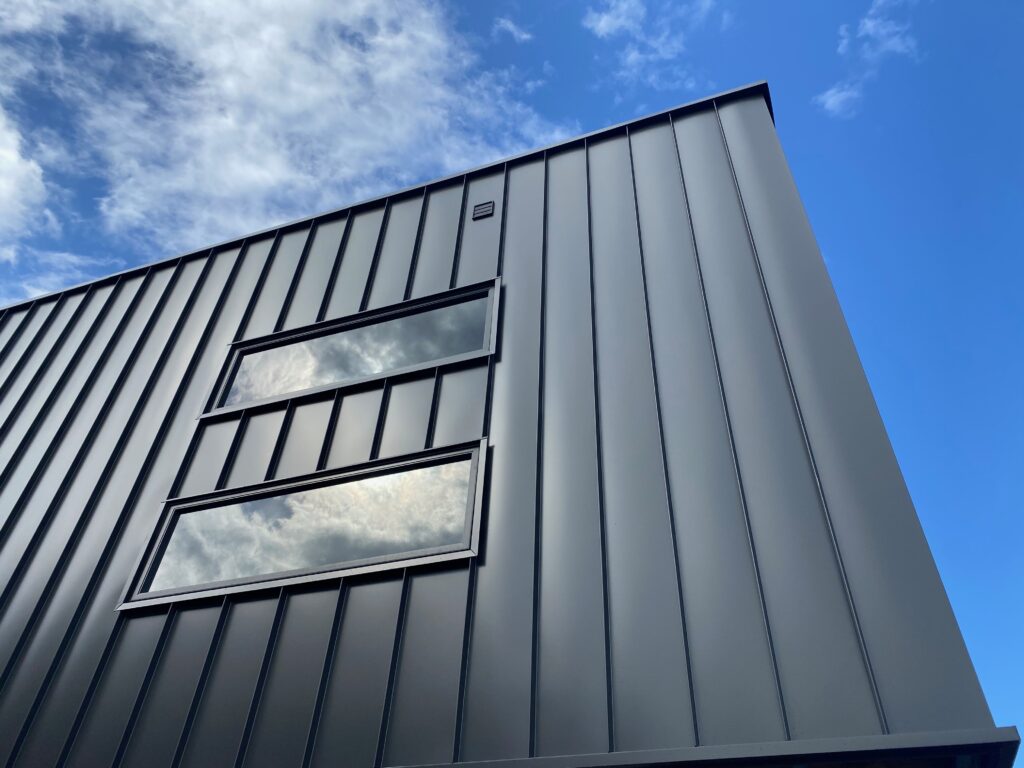 The owner of this property wanted the walls to become a feature of the home, which was achieved by using this new product from Lysaght. This ENSEAM™ cladding is one of five European-inspired profiles in Lysaght's new ZENITH™ range of premium architectural profiles. Produced in the COLORBOND® steel Matt finish, it has brought a fresh new design element to roofing and cladding.
The COLORBOND® steel Matt finish has been achieved using BlueScope's innovative Matt paint technology, creating a softer, more subtle look. It is available in a range of COLORBOND® steel's popular colours – Monument®, Basalt®, Surfmist®, Dune® and Shale Grey™ for roofing, walling, gutters, fascia and downpipes.
Colorbond marketing manager Lisa Dent said, "The Colorbond steel Matt paint technology was developed to give the industry an accessible, highly attractive and versatile design material that provides a softer finish to complement the move towards more natural looking materials in both residential and commercial buildings."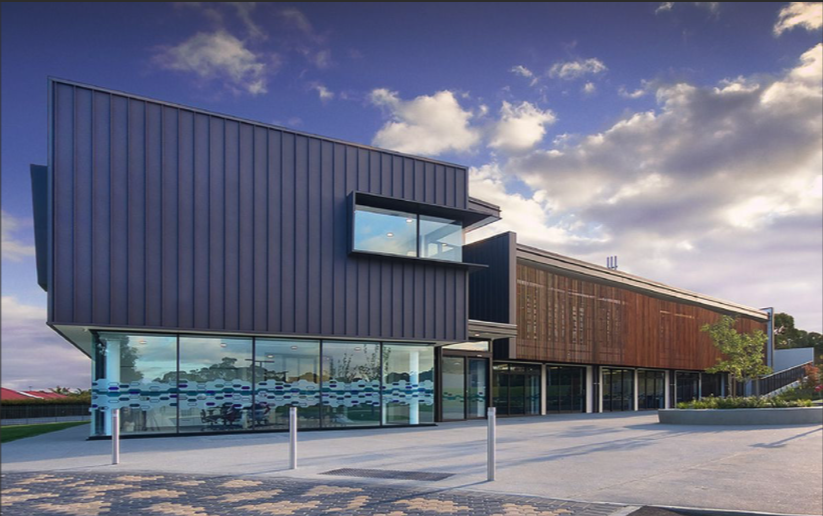 "The new Colorbond steel Matt collection provides architects a range of neutral hues and a colour palette with the depth and versatility to adapt to many building types."
Flashings for this Murphy Homes install were supplied by Architectural Roofing + Building Supplies
Get in contact to discuss your next metal roofing or cladding project.