Firstly ask your yourself – >
How old is the roof?
Colorbond and Unicote roofs have 25 year manufacturer's warranty. So expect your roof to at least last a few decades. Copper and Zinc can last up to 100 years or more! Remember this will of course vary depending on what environmental conditions your home is exposed to. Check the overall condition of the roof. You may need to have the damage of your roof assessed by a professional who can advise the best course of action.
Are roof repair and maintenance costs spiralling?
Minor repairs such as replacing flashings, sealing and repairing skylights, gutter replacements and sealing minor holes or leaks can be minor fixes or it may require a partial roof replacement.
However, if the roof is experiencing frequent leaks with every downpour, and popping up in new and existing places, the damage may be more serious and require a roof replacement. If you're finding yourself needing consistent call outs for patch up jobs, with more problems arising a few month later, it's time to stop and think about a new metal roof!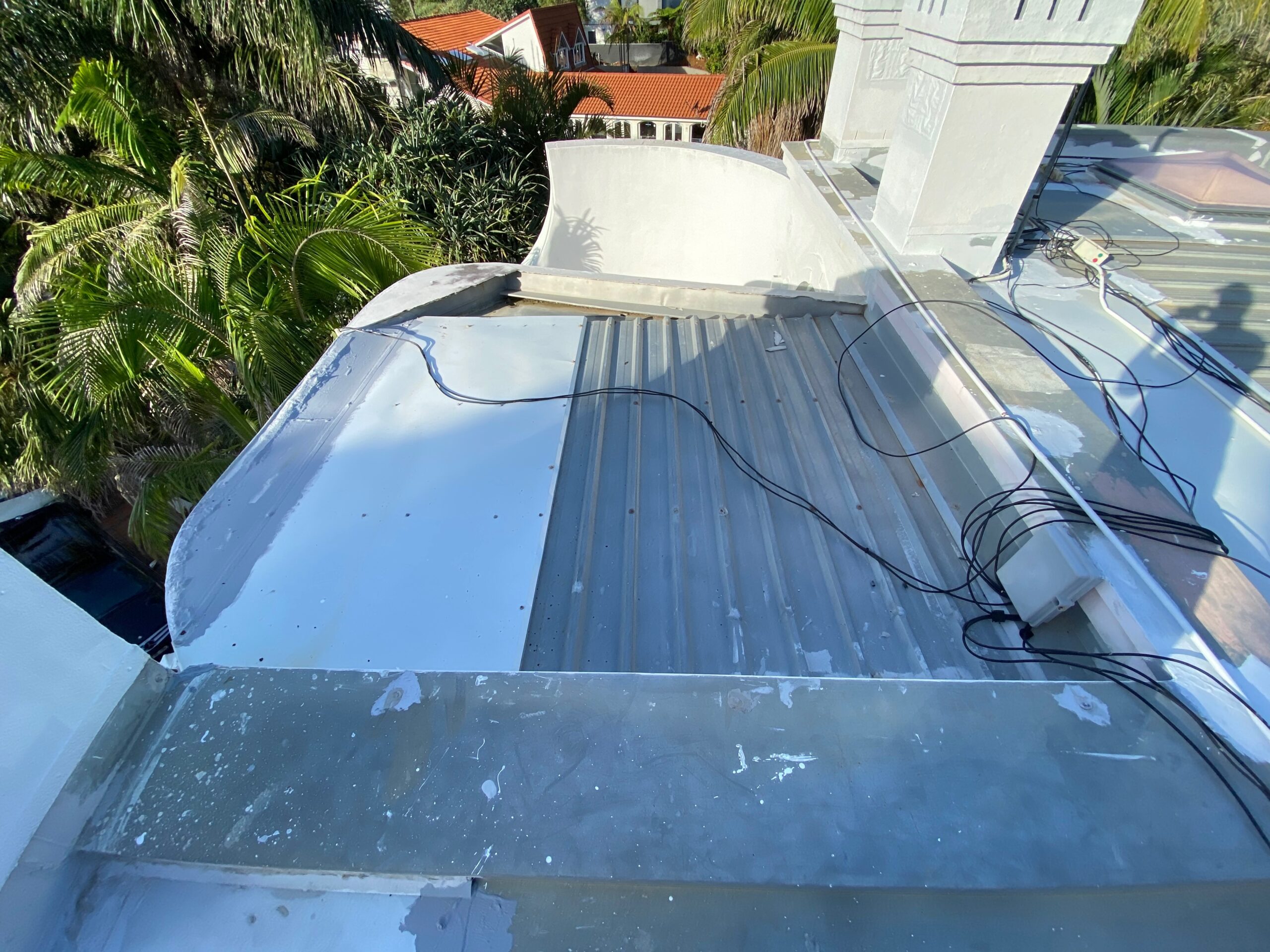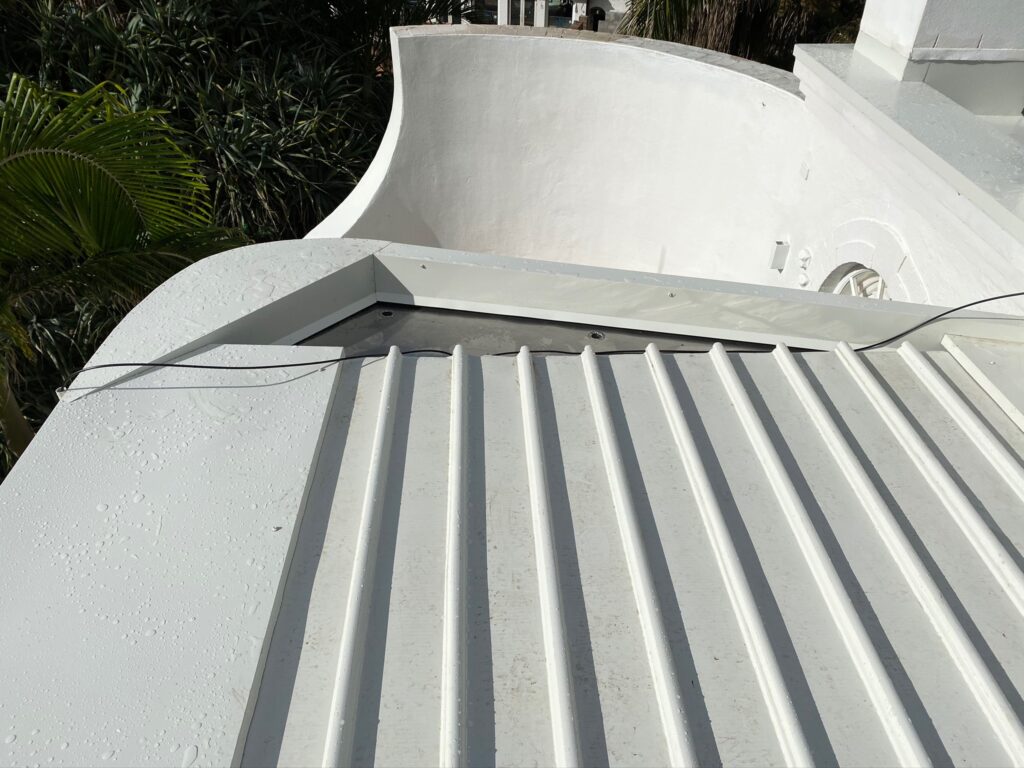 Is there existing water damage
Water and moisture build-up can damage the structure of the roof pretty quickly. It is hard to notice until the roof materials are removed and underlay inspected. Therefore existing water damage can quickly escalate if ignored and progress to a full roof replacement. Some fo the tell tale signs of existing water damage include
Watermarks on interior celings and walls
Musty odour or mildew
Exterior wall damage
Mould Growth
Peeling paint or cracked, bubbled plaster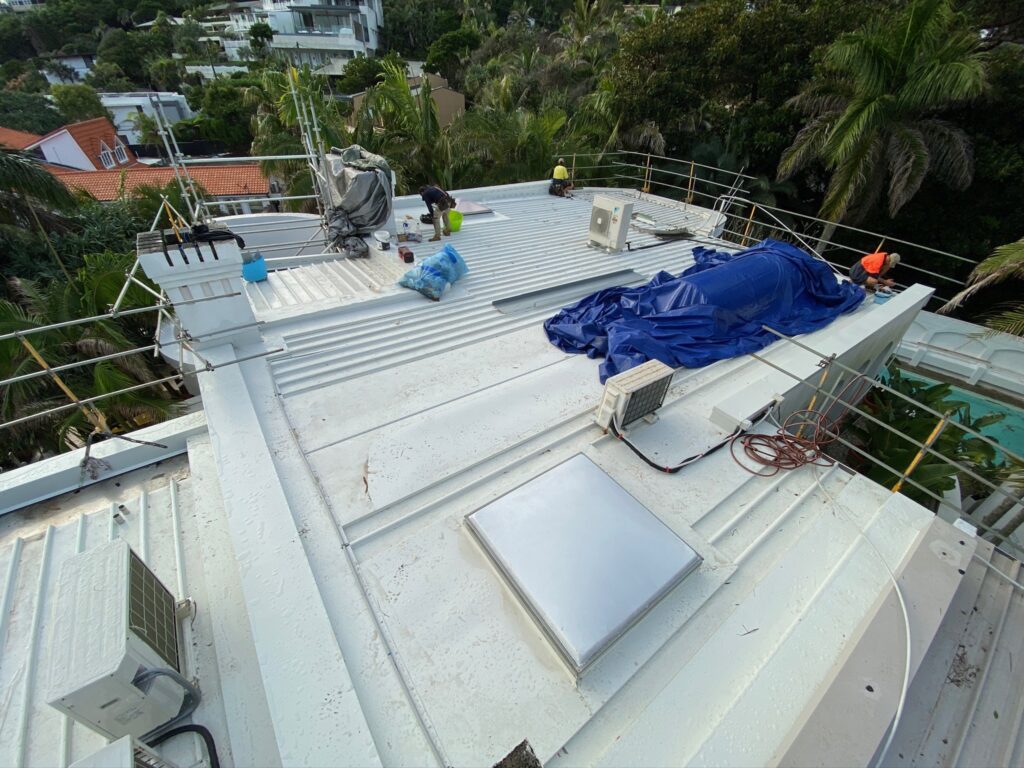 What do the screws look like?
Are they rusty? Or some even missing? This can actually cause water to get into your ceiling and eventually loosen your roof sheeting. This is a risk during in high winds or violent storms.
Is the roof looking a little…. Saggy?
This is bad. This can point to structural problems and should be addressed straight away.
Is it spot damage?
Is the damage specific to a certain area, like falling tree branches, storm damage or mould? Unless substantial, this may only require a professional repair job. When the patch up jobs start to resemble a quilt like below, it's time to start thinking about a long term solution.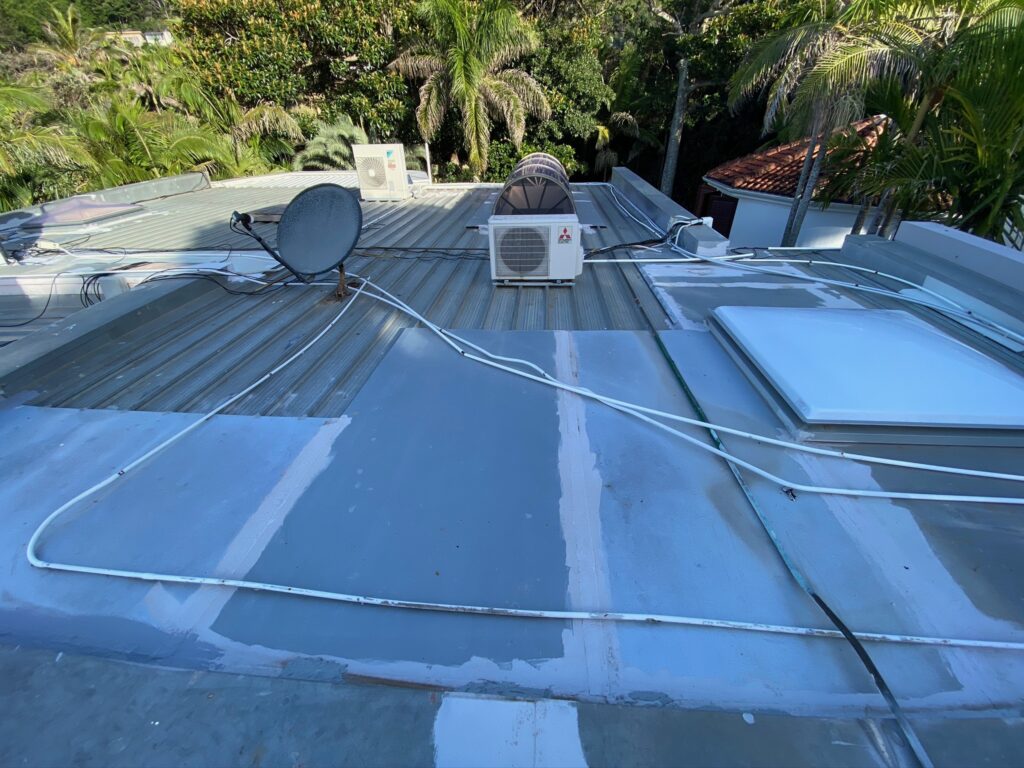 If you're finding yourself in a leaky boat, it might be time to invest in a professional opinion. We can help and point you in the right direction. We cover roofing Byron Bay, Ballina, Lennox Head, Lismore and surrounds.