Well, with the month of December only a day away, there's no surprises it's a frantic time of year. The silly season is well and truly upon us, which means those all important end of year deadlines loom. We've frequently discussed the advantages of using copper in Byron Bay roofing and cladding, so we thought it timely to share an update on our current beachside project for Atlanta Building, on beautiful Belongil Beach.
Why use copper?  There's simply no denying copper offers a durability that no other roof material can match. We're talking up to 100 yrs or more. And that character & warmth are popular attributes with architects.
Beachside properties in Byron Bay and Lennox Head are exposed to the harsh salty elements, so a copper roofing solution offers a lifetime guarantee.
This particular Byron Bay roofing project includes a copper cladding garage, which will easily become one of the  features of the home. Our team took the upmost time and care with each precision measurement and cut, handling with care and ensuring a premium finish.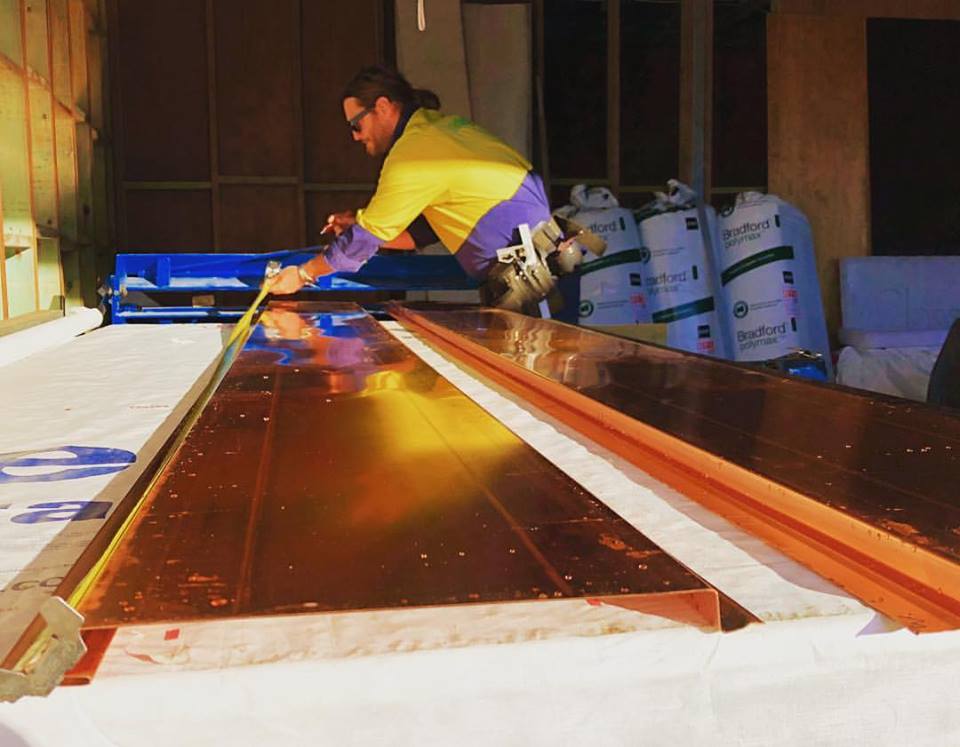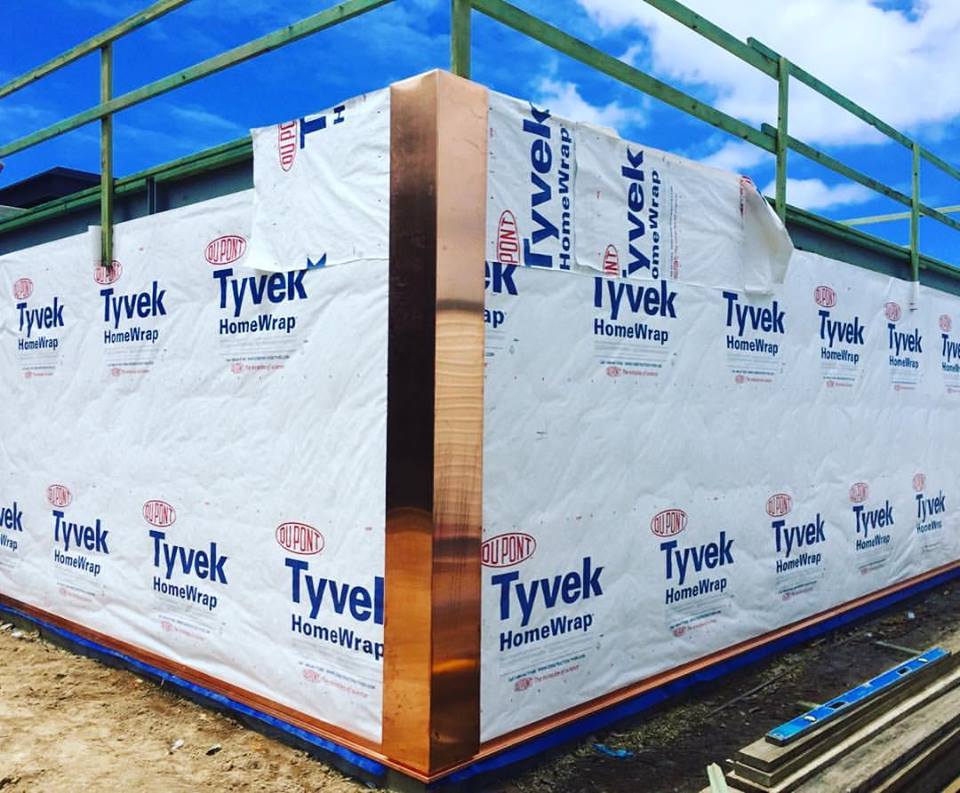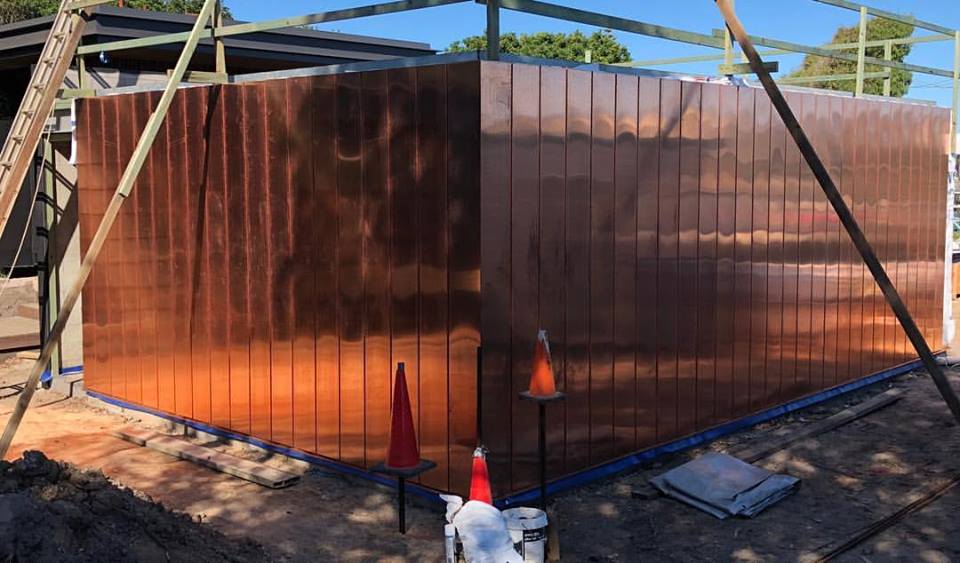 We specialise in offering roofing solutions for unique designs that use premium materials. Talk to us today about how we can assist with your Byron Bay roofing project