The use of wall cladding made from COLORBOND® creates a depth and texture to a home or commercial property, adding another dimension to the project. Often used as a contemporary, modern and eye catching exterior facade, this type of metal cladding can also be used as feature walling on the inside.
Our Skilled roofing team are working on a large project, broken into 3 stages, incorporating the use COLORBOND® cladding (interlocking panels) to give this particular apartment complex a unique and appealing contrast. It's important to note, the installation of this type of metal cladding, takes time, care and is more labour intensive than standard methods. Incorporating the right installer is imperative for a quality result and ensured it is done by manufacturers specifications.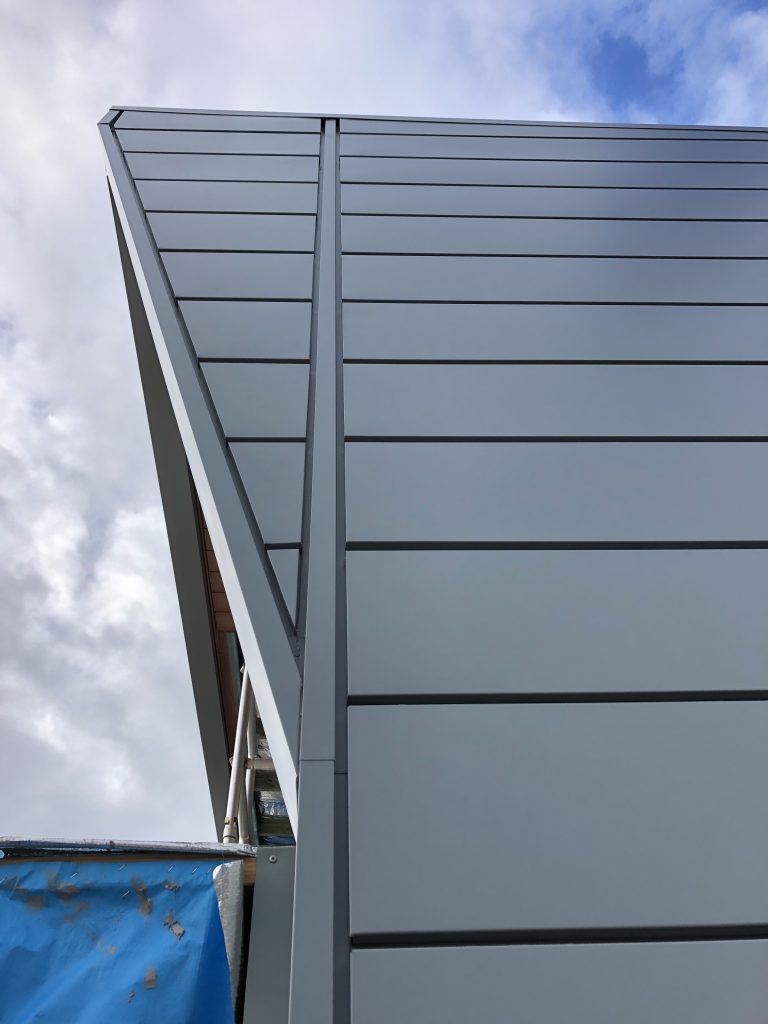 5 Point Projects are the construction company behind this multi-level apartment at Kingsliff entitled 'Dunes'. They are a design-led and commercially disciplined construction company, delivering smart, efficient and sustainable projects.
DUNES
Dune is a collection of 6 Town Homes each with their own pool set off against the beach-side living, 16 boutique apartments over a Ground floor commercial and retail space, inclusive of a basement carpark for up to 51 cars. Residing in the heart of a quaint beachfront village environment, with Salt Village's entertainment precinct only 800m north.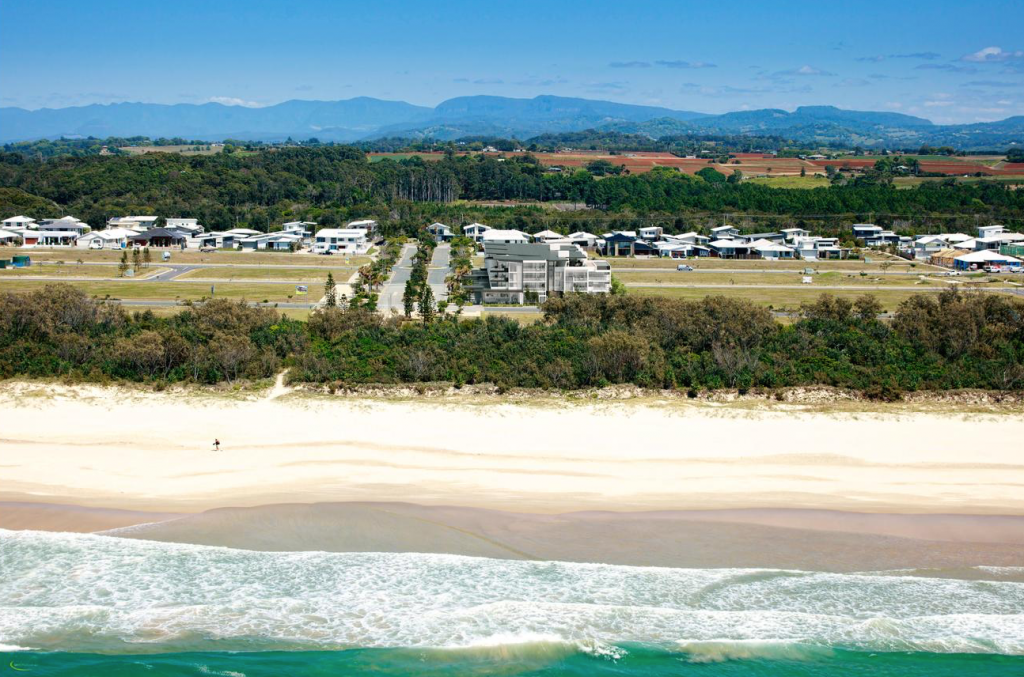 Why use COLORBOND® steel wall cladding?
This type of metal cladding is easy to maintain, long lasting, lightweight and extremely durable: resisting chipping, blistering and flaking.
The COLORBOND® wall cladding range is available in 22 standard colours, plus 5 colours from the Matt range. Now becoming increasingly popular with designers and builders alike, for a more cost effective, yet desirable result.

Need more information on how this material could be used in your next Byron Bay roofing and cladding project? Contact us today.